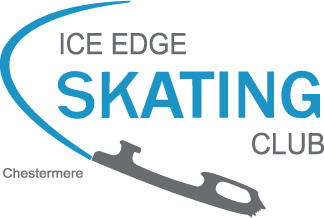 STARSkate 2017/2018

FUNDRAISING / VOLUNTEER PROGRAM

Our club is a not for profit society that is run entirely by volunteers. Board members act on behalf of the club to ensure it operates smoothly, however even with a full board (10 members) we still need additional volunteers to guarantee all of club events, programs and fundraising happens successfully.
Our STARSkate volunteer/fundraising program for this season is as follows:
COMMITMENT

REQUIREMENT - CREDITS


OPPORTUNITIES

BOND CHEQUE & DEADLINES


Volunteer Time

12 hours per skater

(600 CREDITS)

Several volunteer roles will be available soon - click

HERE

to sign up!

$200

Mar 15, 2018

Product Fundraising

~$300 in total product sales per skater, which is approximately $100 in profits to the club.

(250 CREDITS)

Offerings TBA!

Check out our product fundraising HERE

$100

Mar 15, 2018

Bottle Drive

One (1) per family

Fall Bottle Drive October 14, 2017 Registration Opening Soon: HERE

$100

Oct 14, 2017

Casino

NA

NA

N/A

AGM Attendance

One (1) parent/guardian in attendance each season per family

TBD

$50

Jun 25, 2018

Silent Auction Item

One (1) of a min.$50 value each season per skater

Please contact fundraising@iceedgeskatingclub.com to drop off your silent auction item on or before September 30, 2017

$50

Sept 30, 2017

Raffle Ticket Sales

Two (2) books each season per skater

Raffle ticket booklets will be distributed at the STARSkate classes early in the Winter Session

$200

Mar 15, 2018

Program Assistant Time

Attend PA training session and provide program assistance at up to 12 CanSkate classes – eligible Sr. STARSkater's ONLY

PA training wil take place once per Fall and once per Winter sessions. Training will be free and provided on Sunday extra ice.

N/A - MANDATORY
How to Earn Volunteer Time/Fundraising Credits
Volunteer Time: Opportunities are posted on our website at https://www.iceedgeskatingclub.com/volunteering/search/
Credits earned for volunteer time are equal to approximately 25 credits for every 30 minutes worked. Some roles require more effort and the credits earned will reflect that. Additional volunteer opportunities will be posted throughout the season, as we organize activities and as needs are identified.

Volunteer Time questions can be directed to our Vice President at vp@iceedgeskatingclub.com
Fundraising: Opportunities will be posted on our website and assigned a credit value based on the % of sales returned to the club for a specific product or event.
Fundraising questions can be directed to fundraising@iceedgeskatingclub.com
Credit Values: Will be stated on our website for each volunteer position which is available when you login via our registration page and on product fundraising and event pages.
Bond Cheques: Will be returned once a requirement is met in a corresponding commitment category.
Sponsorships: We are always looking for sponsors. Please contact us for sponsor information packages. Credits will be awarded for referrals.

We will work together as a team to reach our fundraising goals and we sincerely thank you for all of your help in keeping our club operating in our community. The club's vision of offering up-to-date, Skate Canada regulated skating programs for your children stays strong with all of your effort!
Sincerely,
Ice Edge Skating Club