News
FALL REGISTRATION!
posted Jul 24, 2018, 9:25 PM
Check back soon to register for PreCanskate, Canskate and STARskate classes!

SUMMER CAMPS REGISTRATION OPEN!
posted Mar 19, 2018, 12:11 AM
Summer Camps are offered in July AND August this year! Registration opening soon!
LOW Prices with early bird discount and sibling discount. Also multiple week discounts!!!!
STARSkate Camp is for those who have completed CanSkate level 4 and wish to pursue figure skating.
CanSkate Camp is CanSkate Levels 1-6.
Minimum age is 4. Child mustbe potty independent.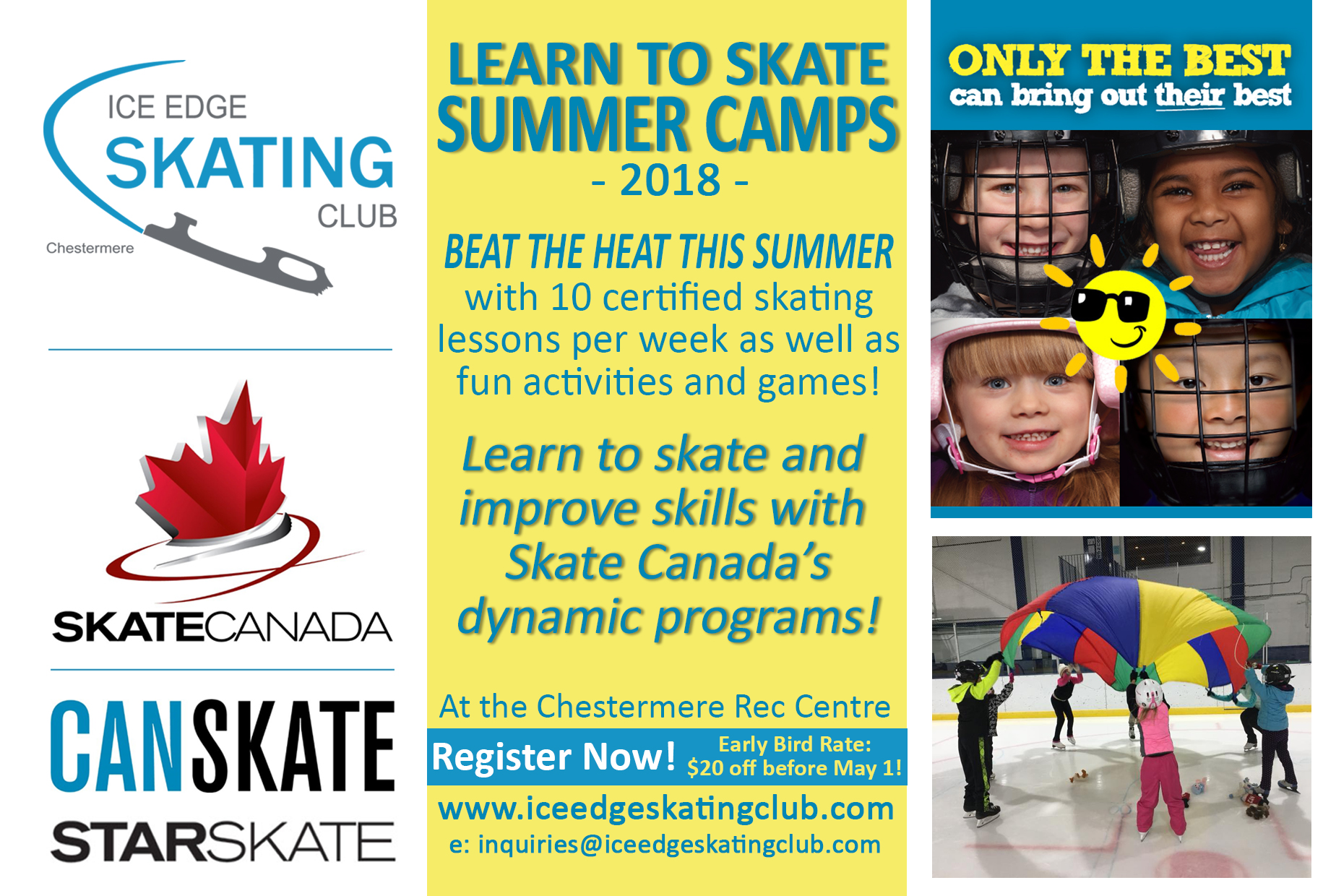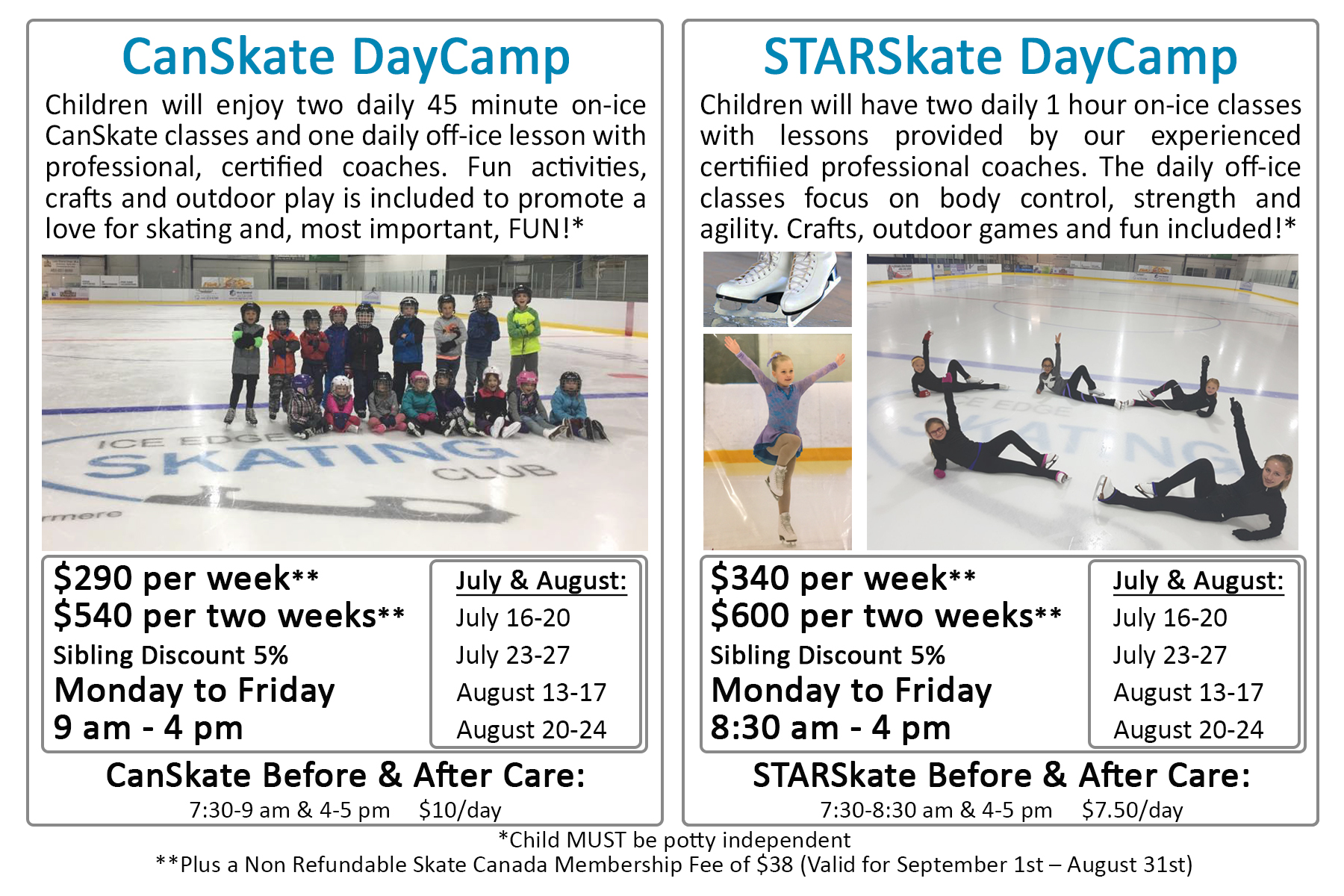 BIG PRIZE RAFFLE WINTER 2018!
posted Feb 25, 2018, 12:23 PM
Check out our Big Prize Raffle Info HERE
PAINT WINEGLASSES NIGHT! MARCH 8, 2018
posted Feb 15, 2018, 1:26 AM
Register HERE
Once you click on the page, make sure to scroll down. This event is the last item in the list!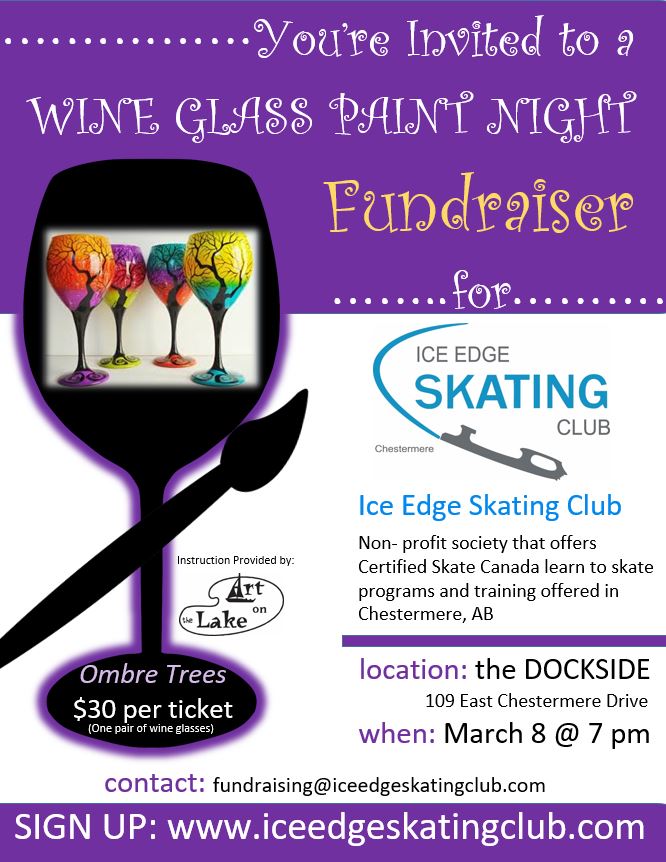 BOTTLE DRIVE-IN! FEBRUARY 25, 2018
posted Feb 15, 2018, 1:07 AM
We are a non-profit society and we need to fundraise in order to help keep our programs and club running.
25 fundraising credits per bag.
Further info: fundraising@iceedgeskatingclub.com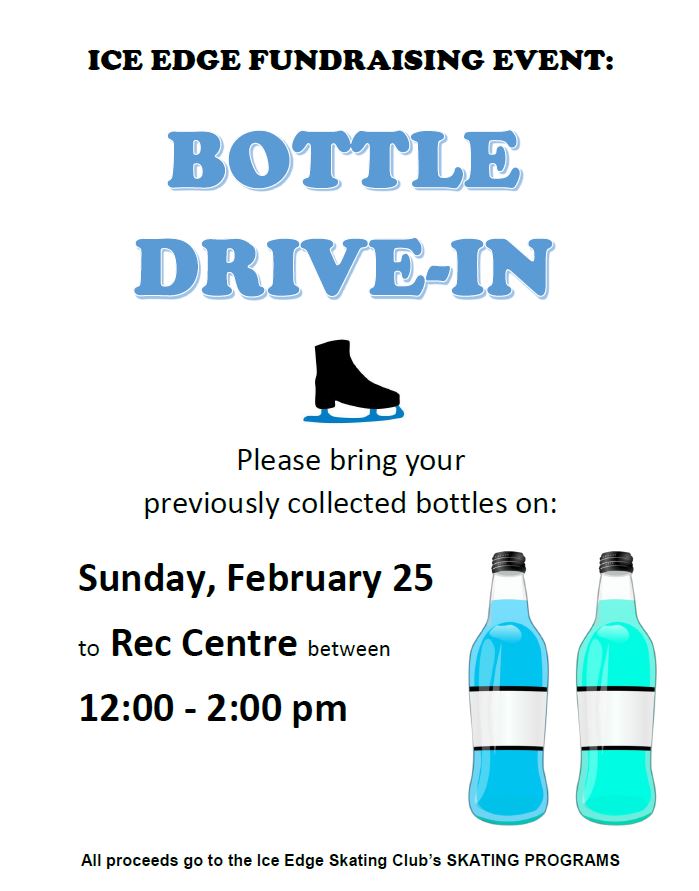 WINTER SESSION PICTURE DAY! FEBRUARY 25TH, 2018
posted Feb 15, 2018, 1:06 AM
Winter Session Picture Day is Sunday February 25, 2018.
Schedule of photos:
12:00-12:30 pm = StarSkate
12:30-1:00 pm = Friday PreCanSkate and Friday CanSkate
1:00-1:45 pm= Sunday PreCanSkate
1:45-2:30 pm=Sunday CanSkate