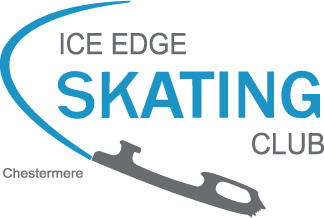 2023/2024
CanSkate
FUNDRAISING / VOLUNTEER PROGRAM
There are no Fundraising or Volunteering Fees for the CanSkate/ PreCanSkate/ CanPowerSkate programs.
If you are interested to volunteer, we welcome your involvement!
Volunteer opportunities are posted on our website at https://www.iceedgeskatingclub.com/volunteering/search/
Volunteer opportunities will be posted throughout the season, as we organize activities and as needs are identified.

Volunteer Time questions can be directed to our President at president@iceedgeskatingclub.com
Sponsorships: We are always looking for sponsors. Please contact us for sponsor information packages.

We thank you for all of your help in keeping our club in our community. The club's vision of offering up-to-date, Skate Canada regulated skating programs for your children stays strong with all of your effort!
Sincerely,
Ice Edge Skating Club