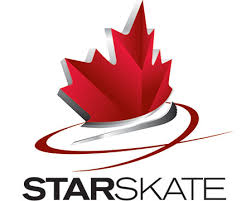 Mandatory Subscriptions for STARSkate:
Skate Canada Membership 2020-2021 ($40)The Skate Canada Membership is a mandatory seasonal membership with Skate Canada that is valid from Sept 1st, 2020 - August 31st, 2021. Includes Safe Sport Fee. The fee is non-refundable.
The skate tests will be determined by the Head Coach and a schedule will be emailed prior to your skater's test dates.
For more information regarding tests please speak to the Head Coach directly.
STARSkate Requirements Rubric 

for skaters registered for 
STARSkate FALL 2020 AND STARSkate WINTER 2021:

StarSkate Fundraising Requirements Rubric