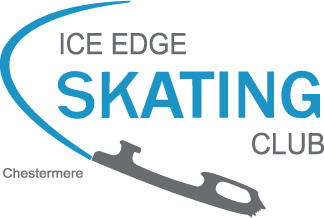 2017/2018
CanSkate/CanPowerSkate
FUNDRAISING / VOLUNTEER PROGRAM
During registration with our club in the CanSkate or CanPowerSkate program each member paid a fee of $25 for the volunteer/fundraising requirement. The help we need from our members far exceeds $25 in the ways of volunteering/fundraising; however, we ask for only $25 in good faith.
Once the minimum requirement for each skater has been met, $25 will be refunded, on or before the end of our season on Aug 31, 2018.
| | |
| --- | --- |
| CanSkate | Earn 125 CREDITS |
| CanPowerSkate | NOT APPLICABLE FOR FALL SESSIONS |
How to Earn Credits
Volunteer Time: Opportunities are posted on our website at https://www.iceedgeskatingclub.com/volunteering/search/
Credits earned for volunteer time are equal to approximately 25 credits for every 30 minutes worked. Some roles require more effort and the credits earned will reflect that. Additional volunteer opportunities will be posted throughout the season, as we organize activities and as needs are identified.

Volunteer Time questions can be directed to our Vice President at vp@iceedgeskatingclub.com
Fundraising: Opportunities will be assigned a credit value based on the % of sales returned to the club for a specific product or event. Credit values will be stated on our website on the product fundraising and event pages.
Fundraising questions can be directed to Serina Matthews at fundraising@iceedgeskatingclub.com
NOTE: volunteer & fundraising credits can be combined
Sponsorships: We are always looking for sponsors. Please contact us for sponsor information packages. Credits will be awarded for referrals.

We thank you for all of your help in keeping our club in our community. The club's vision of offering up-to-date, Skate Canada regulated skating programs for your children stays strong with all of your effort!
Sincerely,
Ice Edge Skating Club